Our ORGANISATIONS ASSOCIATED WITH NATIONAL BURNS CENTER
Sir Dorabaji Tata trust
Sir Dorabaji Tata trust is one of the oldest, non-sectarian philanthropic organizations in India. Sir Dorabji Tata Trust operates in the spirit of idealism and dedication to nation-building activities. The Trust's vision of constructive philanthropy has been sensitive to the fast-growing needs of a developing nation and the work initiated by the Trust bears contemporary relevance as it continues to support innovative enterprises for the development of the people of India. The Sir Dorabji Tata Trust strives to promote excellence and relevance in all areas of human endeavor. It has demonstrated the power of purposeful philanthropy in the development of a progressive nation.
Sir Ratan Tata Trust
Sir Ratan Tata trust is one of the oldest philanthropic institutions in India, and has played a pioneering role in changing the traditional ideas of charity and introducing the concept of philanthropy. Sir Ratan Tata Trust (SRTT) largely made grants in Bombay. Whilst the Trust was largely known for making individual grants for education and medical relief, it also made institutional grants. Education, health and support for allied trusts were the mainstay of institutional grant making, with a few grants also being made for the promotion of arts and heritage, women's development, rural development, etc. Compared to the grants made currently, these were at best modest in comparison.
Euro Skin Bank
Euro Skin Bank (ESB) is a non-profit, non-governmental organization maintaining an allograft skin bank and supporting research in burn treatment. The Dutch Burns Foundation was established in 1971 as a national charity with the dual aim of promoting burn injury prevention and supporting research into treatment. As the value of human allogenic skin in the treatment of severe burn injuries became apparent, this institution was encouraged to set up a centralized skin bank for donor skin in the Netherlands. The arguments for a centralized facility included concentration of expertise, low investment and exploitation costs, and increased possibilities for research into wound coverage (R.P. Herman's, personal communication). The last decades the demand for GPA has increased and the Dutch Burns Foundation reorganized the skin bank, re-launching it as Euro Skin Bank (ESB). The Dutch Burns Foundation is still supervising ESB since maintenance of a skin bank is one of the aims of the Dutch Burns Foundation.
Himedia Laboratories
Himedia Laboratories is a leading manufacturer of products for microbiology, parasitology, immunology, serology and virology. Customers include clinical, industrial, research and academic laboratories around the world. Network of regional and international distributors permits rapid response to meet the needs of those customers. Himedia Laboratories is counted amongst the world's few companies possessing the high-tech know-how for manufacturing Microbiological Culture Media. Himedia has developed and introduced over 3000 microbiology products using its own proprietary technology and know-how. Himedia products are available and used in almost all parts of the world and compete favorably with other products of international repute.
Operation Smile
Operation Smile mobilizes a world of generous hearts to heal children's smiles and transform lives across the globe. Our network of volunteers works worldwide to repair childhood facial deformities including cleft lips and cleft palates.
Harvard Medical School
Launched in the fall of 2007 by Dean Jeffrey Flier, the HMS Strategic Planning Process is designed to compare present state against highest aspirations, to look ahead five to 15 years and seek to identify areas existing and new where HMS has the opportunity both to improve itself and to lead in teaching and research. Members of the Quad faculty, teaching affiliates, and the broader Harvard community are participating in five advisory groups engaged in a collaborative effort to conduct an honest self-assessment of the School and make recommendations based on their findings.
Indian Institute of Technology, Kharagpur
IIT Kharagpur is one of the premier Institute for Basic and applied Research. From the modest start in 1950, IIT Kharagpur has been engaged in a steady process of development with about 18 academic departments, five centers of excellence. The vast tree-laden campus, spreading over 2100 acres has a self contained township of over 15,000 inhabitants. Currently we have about 550 faculty, 1700 employees and 9000 students on the campus.
Skin Regeneration Laboratory of National Burns Center and School of Medical Science and Technology of IIT Kharagpur are actively working together for the development of cost effective indigenous skin substitutes for Burn wound healing.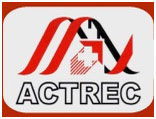 Advance Center for Treatment, Research & Education in Cancer
The Advanced Center for Treatment, Research and Education in Cancer (ACTREC) is the state-of-the-art R&D satellite of the Tata Memorial Center (TMC), which also includes under its umbrella the Tata Memorial Hospital (TMH), the largest cancer hospital in Asia. ACTREC has the mandate to function as a national center for treatment, research and education in cancer. TMC is an autonomous grant-in-aid institution of the Department of Atomic Energy (DAE), Government of India. It is registered under the Societies Registration Act (1860) and the Bombay Public Trust Act (1950). Its Governing Council is headed by the Chairman, Atomic Energy Commission, Government of India.
Institute for Stem Cell Biology and Regenerative Medicine
The Institute for Stem Cell Biology and Regenerative Medicine (inStem), is a state-of-the-art research institute in Bangalore, India, dedicated to the study of stem cell and regenerative biology.
An autonomous institute funded by the Dept of Biotechnology, Govt. of India, inStem emphasizes collaborative research in stem cell biology. inStem's mandate to allow this cross-disciplinary, multi-pronged approach to research, straddles the divide between clinical and laboratory research in stem cell biology. In trying to answer intractable and challenging questions that face the field, inStem seeks to rewrite the paradigm of the research institute: without barriers and across disciplines.a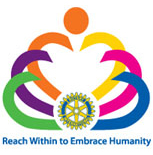 Rotary International District 3140 
Rotary International Dist-3140 has been actively associated with National burns Center in various activities. "Operation Restore"- Free Post Burn functional deformity corrective surgery camp is the Flagship program of RI Dist 3140 consucutively since last 4 years. This coorective surgery program has regained the hope of More than 200 economically challenged burn victim by correcting them their post burn deformities to near normal level at absolutely free of cost. For more details please visit www.oprestore.org
Various rotary Clubs of Dist. 3140 actively supports NBC in SKIN DONATION AWARENESS programs around the city. For more information on Skin Banking and Skin Donation please visit www.skindonation.in
Various rotary Clubs of Dist. 3140 actively supports NBC in SKIN DONATION AWARENESS programmes around the city. Rotary Club of Bombay North of Dist 3140 established the first state-of-the-art SKIN BANK known as Rotary Club of Bombay North Skin Bank at National Burns Center, Airoli in technical collaboration with Euro Tissue Bank in Yr-2009.
For more information on Skin Banking and Skin Donation please visit www.skindonation.in 
Rotary International District 3190
Rotary international Dist. 3190 Bangalore is working with National Burns Center to establish a SKIN BANK at St. John's Hospital Bangalore under the technical guidance of National Burns Center.


Lions Club International District-322 C 5
District 322 C5 includes revenue districts in the State of Odisha in India. 
The District 322C 5 in association with National Burns Center organized a seminar on SKIN DONATION on 4th October 2013 at Cuttack. 
Lions Dist 322 C 5 is in the process of establishing a Skin bank in Orissa under the technical guidance of National Burns Center.