NATIONAL BURNS CENTER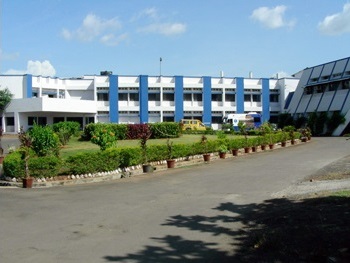 The National Burns Center (NBC) promoted by the Indian Burns Research Society is a unique and pioneering project to tackle burns holistically.
Our primary goal is to evolve simplified methods of treatment to reduce cost-of-treatment & and to give a near normal functional life to burn survivors.
IBRS was formed in 1985 and is registered as a charitable institute with the Registrar of Charities, Mumbai
The National Burns center promoted by the Indian Burns Research Society hospital was commissioned on 5th October 2001 with 50 bed capacity
The National Burns center is a holistic specialized center of excellence for Prevention, Treatment, Training, Rehabilitation & Research, relating to Burns
Philosophy of Indian Burns Research Society-
To touch the life of suffering burns patients, understand their problems and provide    solutions in terms of pain relief, scar management, deformity corrections and ultimately physical, psychological and social rehabilitation.
Hospital was commissioned on 5th October 2001 with 50 beds capacity
Intensive Burn Care Unit (IBCU) was inaugurated on 2nd Aug 2009
Skin bank was inaugurated on 21st NOV 2009
Central Library Facility with WIFI connectivity inaugurated on 14th June 2014
Up-gradation of  Department of  Physiotherapy and inauguration of Stem Cell therapy Lab in 2014.
Organic Farming Started From July 2014.
First Butterfly garden inaugurated on 15th January 2017 and second Butterfly garden started in June 2018
H J Nain Auditorium was inaugurated on 7th April 2019
Laser & Cosmetic Surgery Clinic
Step-down – Special facility with Operation Theater for Operation Restore/ Acid Burn Survivors -24 beds
Solar System
Pathology and Microbiological Laboratory.
X-Ray Unit
24 Hours Pharmacy.
Dialysis Unit – 2 beds
Skin Regeneration Laboratory
Burns Ambulance & Skin Bank Ambulance
24 Hours Cafeteria
Two 125 KVA generators for uninterrupted power supply
Rain water-harvesting Facility / Bore wells
IBCU
Large separate cubicles (8 cubicles)

Each cubicle has separate air conditioning system with separate 3 air filters of Each cubicle has a separate nurse (Nurse-patient ratio of 1:1)

Each cubicle with multipart monitors to monitor pulse, BP, SPO2, ECG and CVP

Each cubicle with remote controlled beds where all functions of the bed can be activated by a switch both by the patient and the nurse

Two cubicles with Renal Dialysis Facility

A separate dressing minor operation theatre inside the IBCU

Central monitoring station where all the patients' parameters can be seen.

Well trained burn nurses and Intensivist.

Resident medical officer's room and Surgeons Lounge inside the IBCU.
OPERATION THEATRE
4 Well-Equipped Operation theatres with modern burn surgery equipment.
Dialysis Unit
Acute kidney injury is a rare event, is a major complication in burns. It results from a complex interplay of various cellular and neuro-humoral changes affecting burn patients. Although kidney function returns to normal for most burn survivors, a minority require long-term dialysis. In order to manage such patients, dialysis unit was established at National Burns Center.