NATIONAL BURNS CENTER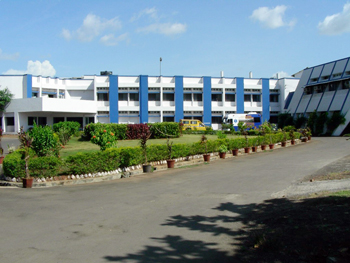 National Burns Centre promoted by Indian Burns Research Society is a 50 bedded holistic specialized center of excellence for Research, Training, Prevention, and Treatment & Rehabilitation relating to Burns. It was set-up with the primary donation from Mr. Niraj and Mrs Minal Bajaj and Sir Dorabji Tata Trust.
Our holistic treatment philosophy cover every aspect of burns starting from acute post-burns treatment to post–burns deformity correction and to help the burns survivors lead a near normal life. To achieve the above objectives, the centre is equipped with the following state-of-the-art facilities.
8 bedded state-of-the-art Intensive Burns Care Unit having separate HEPA filtered air inflow and outflow in each glass cubicle for single patient, with motorized beds for good nursing care, Philips monitor, room temperature thermostat, body warmers, syringe pumps for pain management, and panel for oxygen,suction,compressed air. Also 2 cubicles are with RO Water plant connection for dialysis purpose.
State-of-the-art Skin Regeneration Research Wing with clean room facility for developing indigenous artificial skin substitute.
State-of-the-art Skin Bank in association with Euro Skin Bank and Rotary Club of Bombay North for processing and preserving donor skin.
State-of the-art Burns Ambulance with Operation theatre inside for minor procedures.
Well equipped operation theatre complex with 4 operation theatres.
24-Hrs Pathology and Microbiology Laboratory.
X-Ray department.
Dedicated Physiotherapy department.
Dialysis department.
Dedicated Medical Social worker for post-burn rehabilitation.
Consultant Psychiatrist for burns.
Intencivist.
Stem cell lab.
Other activities:
We are conducting school education programme on Burns Prevention & skin donation since last 44th years among school students to create awareness about burns prevention.
We conduct seminars and CME programmes for interns, nurses and doctors.
We run regular training programme for nurses and Physiotherapist for Burns care management.
We conduct training programme on Primary management of burns and first-Aid in burns for Industry personnel and safety officers.
We run skin donation awareness programme throughout the year.
Free Surgery camp for post burn deformities in association with an international Organization named Operation Smile.
We also conduct free post burns deformity surgery for economically poor patients.